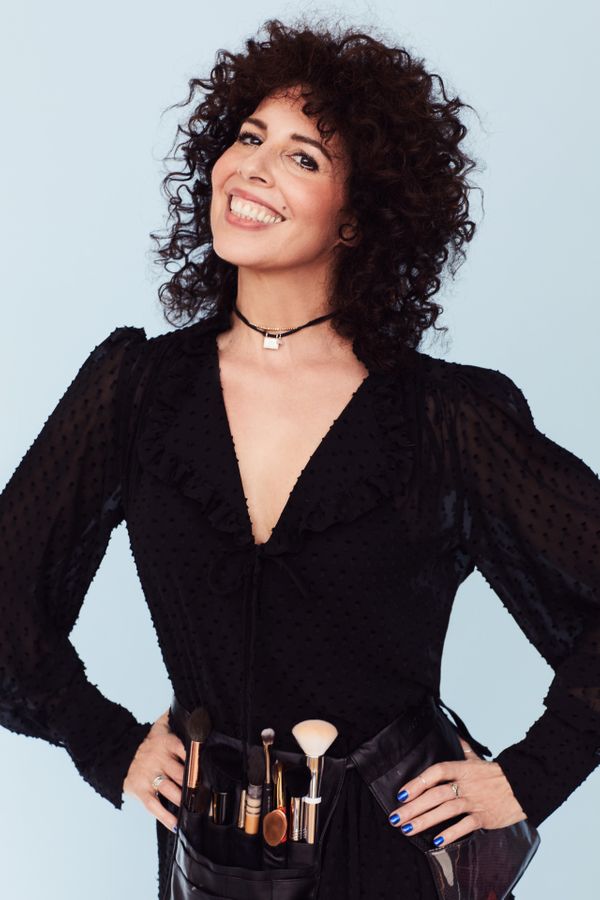 New York based Celebrity and fashion makeup artist Deborah Altizio learned at an early age the importance of loving what you do in life. Growing up in Buenos Aires, Argentina her family instilled in her the philosophy that "beauty comes from within". This statement has become the mantra by which Deborah lives.
Deborah pursued her ultimate dream as a make up artist while training and working backstage with mentors such as Charlotte Tilbury, Tom Pecheux, Dick Page, Pat McGrath, Lucia Pieroni, Laura Mercier, Bobbi Brown, Romy Souleimani, Lucia Pica, Violette, Aaron de Mey, Isamaya French, and Sally Branka.
Once Deborah found representation, her career truly began as a successful independent make up artist. With her passion for art, color and make-up, along with her charm, contagious enthusiasm and magnetic personality, her work branched off into a vast horizon of celebrities including Megan Fox, John Mayer, Joss Stone, Kerry Washington, Alyssa Milano, Padma Lakshmi, Adriana Lima, Gael Garcia Bernal, Isabella Rossellini and Rachel Platten. She has also worked with celebrity and fashion photographers such as Arthur Elgort, David LaChapelle, Albert Watson, Max Vadukal, Mark Abrahms, Alexei Hay , Gilles Bensimon and Lara Jade. Top reality shows have requested her services such as Project Runway Allstars and Celebrity Apprentice.
Some of her favorite things are - a great big smile, ballet classes, competitive ballroom dancing, vintage shopping, animal rescue, wildlife rehabilitation, and spontaneous travel.
Her claim to fame is applying a full face of beautiful make up in 10 minutes flat!
She is always welcoming new opportunities and would love to hear from you about your upcoming projects.
Deborah has also been featured as Top 17 Makeup Artists of NYC https://www.expertise.com/ny/nyc/makeup-artists
Deborah Altizio Studio

917 214 4025

Representation - Creative Management

646 638 3321